Concrete Pads (Sheds, Hot Tubs, Garage Floors)
Experts in Concrete Pad Installation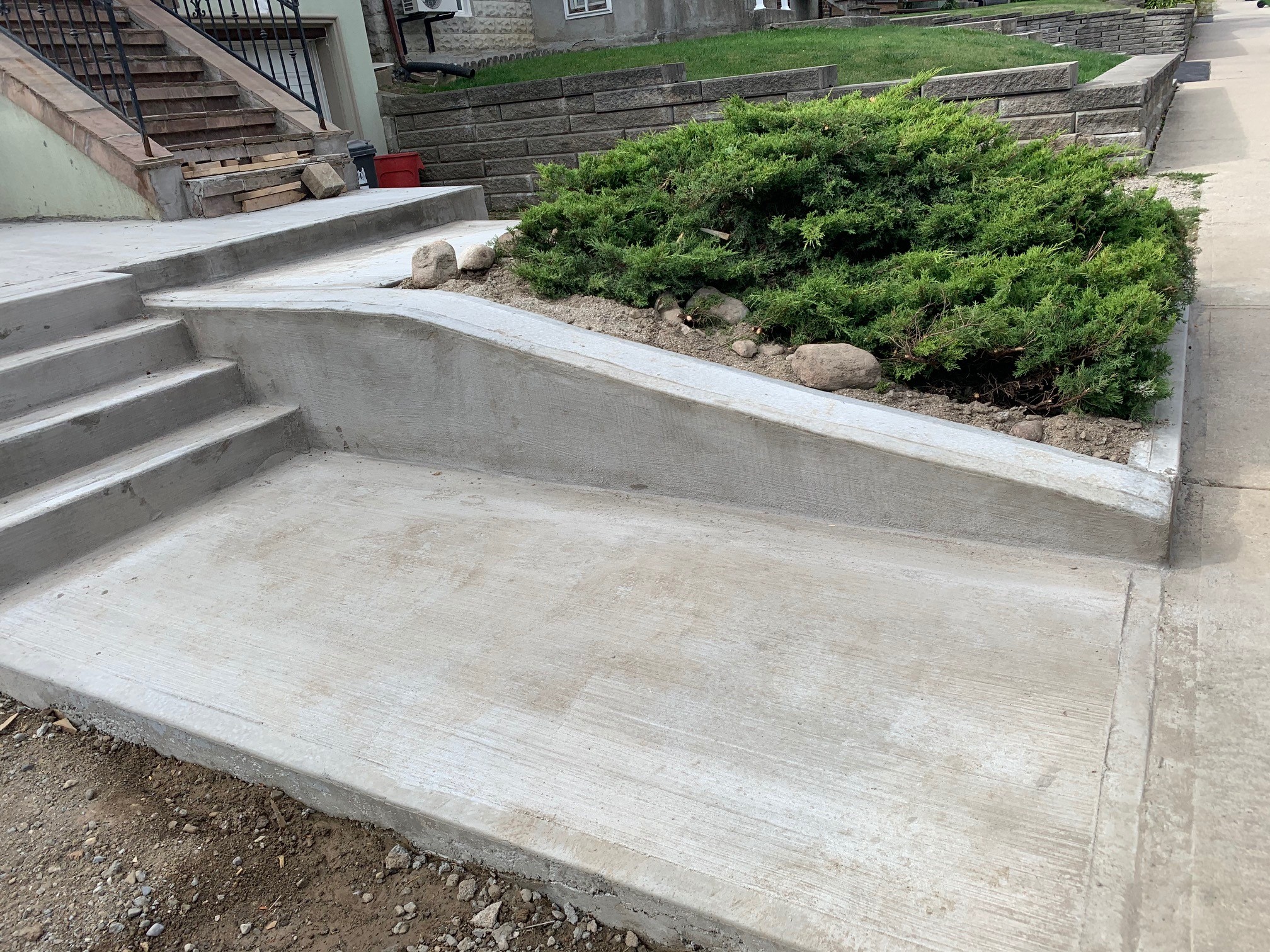 Installing a concrete pad by Cloverhill Gardening and Landscaping for your shed, hot tub or garage floors is extremely beneficial. Aside from the affordability of concrete pads there are long term advantages of having a concrete pad installed on your property:
Thinking of Installing a Concrete Pad in the Toronto and GTA area? Contact your local experts in Concrete Pad installation at Cloverhill Gardening & Landscaping.
Our Process for Concrete Pad Installation

Do I Really Need a Concrete Pad Installed For My Hot tub?

The short answer, YES! The strength of concrete can withstand and help support the weight of your hot tub, the water and people who will be enjoying it. The comfort in knowing that your hot tub is fully supported will allow you to enjoy it for years to come. Doing it right the first time means you will not have to worry about future maintenance or catastrophic failure due to lack of structural support.
If you would like to learn more about the services our Toronto landscaping company offers,
please complete our online request form.