LANDSCAPE BUILD IN TORONTO

Working with the experts here at Cloverhill Gardening, Landscaping & Snow Removal LTD, for landscape installation services, is the best way to ensure that you get the results that you want. Since 1997, we have been the premier choice that local clients turn to for superior quality workmanship and results for landscape builds in Toronto. The work we do helps maximize your curb appeal while providing you with useful and functional landscaping and hardscaping features.
Our team of Toronto landscaping experts offers several options for projects that will enhance your yard and make your property more user-friendly. We are dedicated to providing our clients with the finest quality craftsmanship, customer service and affordable pricing. We look forward to partnering with you and ensuring that you get those finishing details that really help make your current house, the home of your dreams.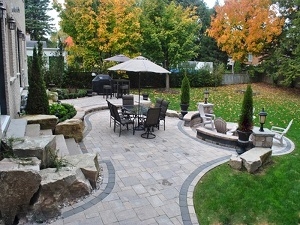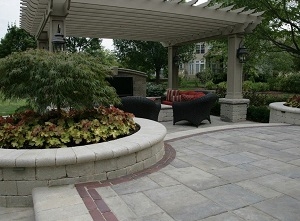 Both patios and walkways can be a wonderful addition to your property, as long as the quality of the workmanship is up to par. Let us bring your vision to life, or help by designing the ideal feature, in the first place. Whether you know exactly what you want, or haven't got a clue, we can help complete your project either way.
A patio is the perfect outdoor living space, while your walkways help you and your guests move about with ease. The key to success, for this type of project, is to get the quality building materials and craftsmanship to bring it all together. Let us show you, firsthand, how we have earned the flawless reputation that we have.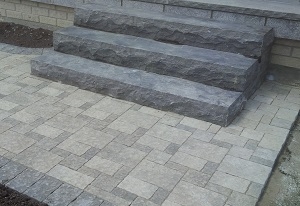 Some of the other options that you have available to you include retaining walls and steps. These are both perfect features for property with slopes and inclines. Retaining walls are specifically for preventing erosion, flooding and helping keep your home safe from collapsing soil.
Steps or a retaining wall can provide a service, as well as simply look stunning. These are also elements that must be built with skill and dexterity in order for them to serve you properly. Don't take chances when it comes to the quality of work that goes into important landscaping fixtures like this.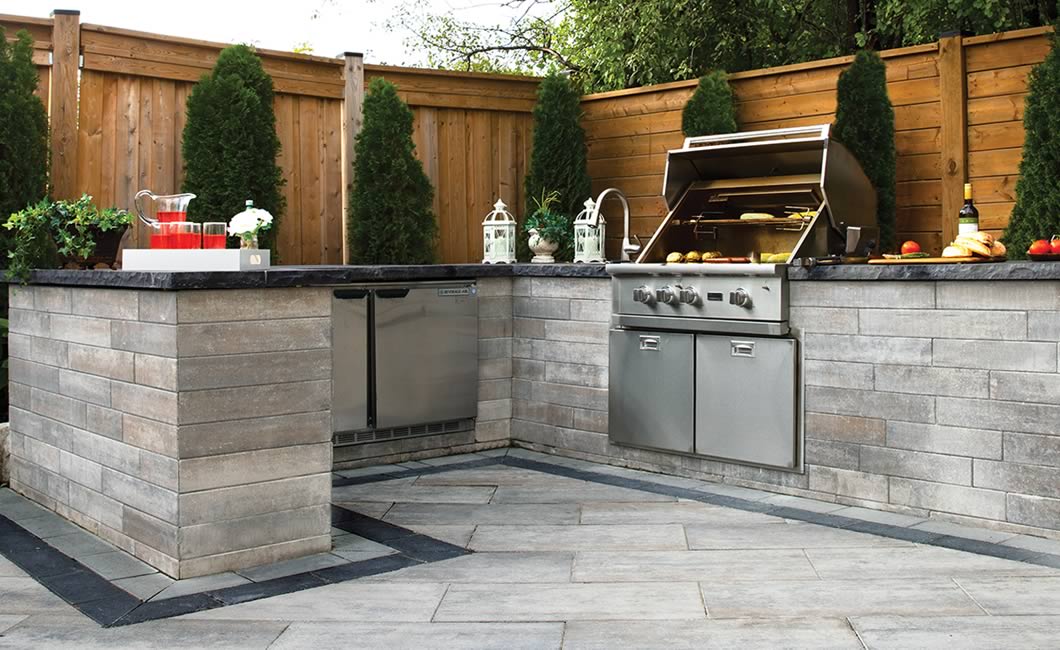 Cloverhill Gardening, Landscaping & Snow Removal LTD can also take care of building your dream kitchen – outdoors! Outdoor kitchens are no longer just a trend, they have become a staple in outdoor living and the new norm for homes. Make sure that you get the enjoyment and service you want from a quality built outdoor kitchen by our industry experts.
If you would like to learn more about the services our Toronto landscaping company offers,
please complete our online request form.