BUILDING RETAINING WALLS & STEPS IN TORONTO

When you are in need of a landscaper to install hardscape features like stone steps or retaining walls in Toronto, think Cloverhill Gardening, Landscaping & Snow Removal LTD. Adding these features to your property can be motivated by the desire to improve the looks, for functional purposes or for both reasons. The key to success for these types of projects is finding the right expert to get the job done for you.
Both stone and paver steps and retaining walls in Toronto can offer homeowners many benefits, as long as the quality of the work is as it should be. We look forward to showing you a portfolio of our previous work for our satisfied customer base. This will give you an idea of the options that you have and ensure that you find a design you will love.
We will take the time required to evaluate your property and determine what projects would work best for you. Whether you already have a hardscaping or landscaping project in mind or need some creative inspiration, our expert landscapers can help with that. We've provided quality landscaping service since 1997, so you can feel good knowing that we will deliver the results that you want.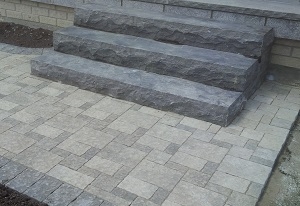 Local Toronto Retaining Wall & Step Experts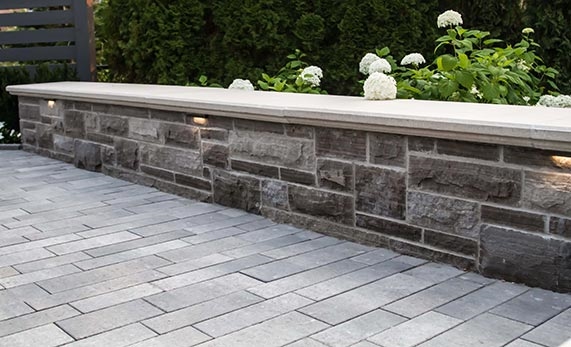 Steps are a key element of your landscape design that can add beauty but that also offer functionality. This can make moving around your property easier, in order to make scaling inclines safer. Retaining walls also offer benefits, such as:
Plus, this is just a key manner in which to prevent the damage to nearby property or surrounding structures. Let us work with you to determine what type of hardscaping features would work best for your existing problems, or just to enhance the overall appearance of your property.
The Finest Hardscaping Services in Toronto

When you are ready to get started with your retaining wall, steps or both, all you have to do is get in touch with our Toronto landscaping specialists. Let Cloverhill Gardening, Landscaping & Snow Removal LTD provide you with the service and results that you deserve. We look forward to working with you and providing you with the finishing touches for your property.
If you would like to learn more about the services our Toronto landscaping company offers,
please complete our online request form.